Get Started • Create Article • Sandbox • Admins
The Pockie Ninja Wikia is a Wikia designed to cover everything there is to know about the game, Pockie Ninja. This wiki is a fan created site, which means anyone is free to edit in order to improve the content.
11,420 edits to 257 articles since March 2011.
Welcome to the Pockie Ninja Wiki. This Wiki was made to help inform people about the game Pockie Ninja which can be found on http://ninja.game321.com, a link to the actual game can be found in on the navigation bar.
Wiki Activity

is a great first stop, because you can see what pages other people have been editing, and where you can help.
Questions? You can ask on the Comment section of each article, or post a message on a administrator's talk page!
Need more help? The Community Portal has an outline of the site and links to pages to help you learn how to edit.
Please sign in every time you edit, so that we can recognise an established user.
We are really happy to have you here, and look forward to working with you!
<tabber>

We just want to know your thoughts on the game, the Wiki, and what we can improve upon! Please answer each of the polls! Thanks!

<tabber>Pockie Ninja 2=



What's new for the user's, and what can we get? Find out in the Current Events!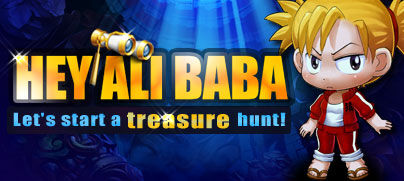 Featuring different lands in which you can gain free items, you can get 2 chances to explore per day!
1. Beast Altar:
Players can get the pets as reward.
Example: Ten-tails+0, Firebore+0, Mid-sized Bean*60, Oblivion Potion,etc.
2. Immortal Throne: Players can get the outfits as reward.
Example: +18 Super Outfit Wishing Pot, Zoro+0, Hancock+0, Ace+0, Recast Talisman*100, etc.
3. Horizon Court: Players can get some equipment as reward.
Example: Lv.91 Angelic, Sacred Sets Wishing Pot, Lv.91 Sage/Captain/Soul Reaper Sets Wishing Pot, etc.
4. Trial Maze: Players can get the EXP items as reward.
Example: Proof of Demon Suppression*50, Advanced Sage Panacea Bankai*50, Lv.3 Luxury EXP Bag*3, EXP Dust*10, etc.
5. Bling Cliff: Players can get various special items as reward.
Example: Kakashi's Notebook*50, Dark Gold Bloodline Collection*500, Craftsman Talisman*5, Special Equipment Synthesis Scroll*2, Super Purify Stone, etc.
And the spending of 100 gold beans during the event (that day) gives you the chance to enter...
6. Royal Palace:
If you consume a total of 100 Golden Beans on other 5 Secret Lands on that day, Royal Palace will be opened once. There are no free explorations for Royal Palace. And the place will be closed after three paid exploration until you meet the requirement again. The item you get by exploration will be the item with the highest value among all secret lands.
The duration of the event: August 7th - October 6th
Good Luck!
We're on Twitter! The username for the account is @PockieNinjaWiki- make sure to follow us!
All pages can be edited and you are welcome to join us and contribute to this wiki. Everyone is free to create a new page or edit an existing one. If you have any questions about the wiki or helping out, you can ask one of the wikis administrators.
If you are new to wikis, you may want to read the help page.
If you want to help but you're not sure where to start, try improving the various articles by expanding them.
Another helpful activity would be to check the list of wanted pages for frequently linked-to articles that don't exist yet.
If you want to experiment with editing a wiki, please do it in the Sandbox, not in articles.
<createbox> width=24 break=no buttonlabel=Create new article </createbox>
Twitter

Stay in touch and up to date with news from Twitter!
The questions from the Ask?Box of our Wikia!

 

Pockie Ninja Answers <createbox> You don't need to put a "?" at the end. buttonlabel= Ask

default= Ask here~

prefix=w:c:pockieninja.answers.wikia.com:Special:CreateQuestionPage/ width=30 break=yes align=center </createbox>
<tabber>Featured Outfit= Anniversary Wishing Pot is the current featured Pot. It is hard to obtain, obtainable only through Top Up Events, though has Many good and limited outfits, such as the Hime-Cut Hinata, which is a character that is desired by many. It was obtainable for a few days when you topped up $10 to get a chance to obtain the outfits. <tabber> All articles with a star on the InfoBox means it was a previous Featured Article!

Nelliel is the current featured outfit. She is a character from Bleach, and is an orange outfit. She was of the Tres Espada. Her weapon is a sharp and specialty is Seal. She can be quite easily obtained through the Synthesis- or you could use an Orange Wishing Pot, which is obtainable through the weekly rewards, or another top up event.
Last Week's Winner was Pein, winning with 43 votes!
Be informed of the Maintenance times in Pockie Ninja!

It's September 10th, 2012 23:59:00 until maintenance. Javascript disabled.
Blog
Hello- this is just a place where you can leave suggestions on pages we need to add, or where is needed to be updated! Leave suggestions in the comments, and I will add them!
Please tell us the pages …


Prae-er
•
Found Pockie Ninja yesterday on google chrome now I'm offically addicted. Bleach FTW!
See more >